Gallus Project
---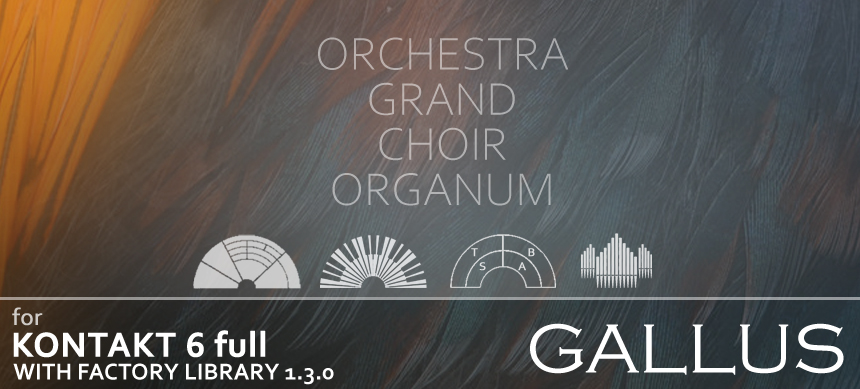 WARNING : NO SAMPLES ARE BUNDLED HERE !!
Are provided only nki + nkr files with in house resources
In order to use the GALLUS PROJECT instruments, you need :

- KONTAKT FULL version 6 minimum installed
- KONTAKT FACTORY LIBRARY VERSION 1.3.0 (the full 23 Go one) installed
- Perform a "Batch Re-Save" in order to point to your local copy of the samples
(How To)

GALLUS PROJECT is an overhaul mod based on the samples of the KONTAKT 6 factory library version 1.3.0. Are included 84 nki instruments covering :
- Orchestral instruments
- Choirs SATB
- Grand Piano
- Organum

Only the base samples are reused, all the rest is based on IN HOUSE programing (Creative Commons CC BY 4.0 License), imaging and instrument building.
All started as a parody of a well known library. Then, step by step, i fall into the game of converting all the instruments.
I hope you will enjoy using and composing with Gallus !
Any feedback is very welcome !
I lack testers.
Thank you in advance :)